About WeddingsIllustrated.com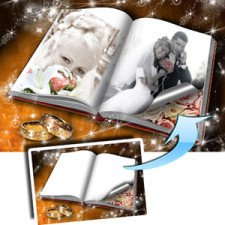 WeddingsIllustrated.com was designed to provide information and resources to make that special day fun and to reduce your stress. Find resources about wedding decorations, wedding invitations, cakes, budgeting, gift ideas, dresses, and wedding photographers & videographers.
Planning a wedding can seem difficult with so many people and things to organize. For example, guests may find it hard to attend because of prior family and social obligations. Travel may be more difficult if the wedding is near a big travel holiday such as Thanksgiving or Christmas. There are so many choices available with so many wedding companies offering their services. You need to cut through the clutter and get what you want, when you want it.
Some of the wedding information we have available, includes;
If you are new to our site, please take a couple of minutes to read our articles – this will help you to get the most from our site, and in return, the most for your wedding day.
---
Weddings Made Easy. WeddingsIllustrated.com.